Authors
Jeanette Vaughan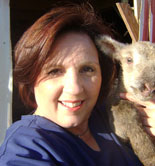 Jeanette began her writing career as a young nurse.  Her first piece, at age 21, an article on dying with dignity  for the Lubbock Avalanche Journal garnered critical acclaim.   She followed this work with several more articles for nursing journals and periodicals, most notably publishing in the Journal of Nursing Education with the article, "Is there really racism in nursing?"
Her nursing career spans over 29 years in the areas of critical care, trauma, geriatrics and nursing education.   She has practiced in Sydney, Australia as well as the USA.   While completing her Master's degree in nursing from Texas Tech University Health Sciences Center, Jeanette scripted a full length screenplay entitled, "Angel of Mercy" which examines the real life journey of a hot oil truck driver of West Texas who in 1970 becomes a nurse.
Jeanette's next project was the production and scripting of a four part video series entitled, "All About Aging."  Abbey Foster Care and Kimberly Quality Care were the corporate sponsors of this award winning educational piece on how to care for older adults.   Hospitals and clinics internationally purchased hundreds of copies and used this intriguing video series to teach their clients.
Characters that challenge the norm, thinking and acting outside the box as pioneers are what make Jeanette tick.    They are the subjects of her many forays into writing.   Click this link to see a full curriculum vitae of Jeanette's work.    She is always looking for the next great tale to tell.
Here is some of her work:
Books:
Flying Solo:  an unconventional aviatrix navigates turbelence in life,  published 2012
Solo Vietnam, published 2013

Waiting in the Wings, published 2014

The Dark Side of Heaven, co-published with Captain Robert G. Lathrop, published 2015

Eternally at War, to be co-published with Captain Robert G. Lathrop in 2016

Lady Jessie, to be published in late 2016
Screenplays:
Angel of Mercy       available now for option
Media:
All About Aging       Produced in 1991
Follow her here:






---
Robert "Gene" Lathrop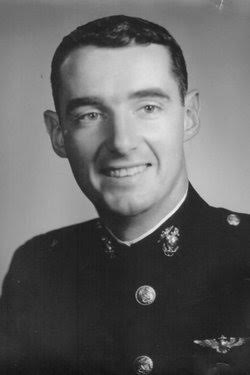 Robert "Gene" Lathrop was born in Walla Walla, Washington on June 8, 1942. His father was a farm equipment dealer, his mother a homemaker.
He was raised in the small town of Dayton, a farm community in the Blue Mountains, some thirty miles northeast of Walla Walla and attended school there. While in high school and college he worked on the farms and ranches in the area. He graduated from Dayton High School in 1960 and from the University of Idaho in 1965, obtaining a forestry degree and a commission as a Second Lieutenant in the United States Marine Corps Reserve.
He completed training as both an infantry officer and jet pilot. Prior to going to Vietnam, in March of 1967, he was injured in an ejection from 200 feet at Kingsville, Texas, and was hospitalized in Corpus Christi Naval Hospital for four months afterward.
Gene was sent to Vietnam in December, 1967, first as a ferry pilot flying one of a flight of 6 VMT-103 TA-4F (two seat) aircraft from VMT-103 at Yuma, Arizona to Da Nang in late 67.  Following that assignment he served as an attack pilot flying out of Chu Lai, in the Republic of Vietnam (South Vietnam) from March 1968 to early 1960. Then Da Nang from February 1969 until April of that year. He flew nearly three hundred missions in the A4E, TA4F and C-117D as well as serving as a company commander for three months at Danang during the 1969 TET Offensive. He flew with Marine Corps Air Groups 11, 12 and 13, his favorite being VMA 311 Tomcats. He was awarded the Distinguished Flying Cross twice during that time.
Books:
The Dark Side of Heaven, published 2015
Eternally at War, to be published 2016
---
Captain Bud Orr & Fran Orr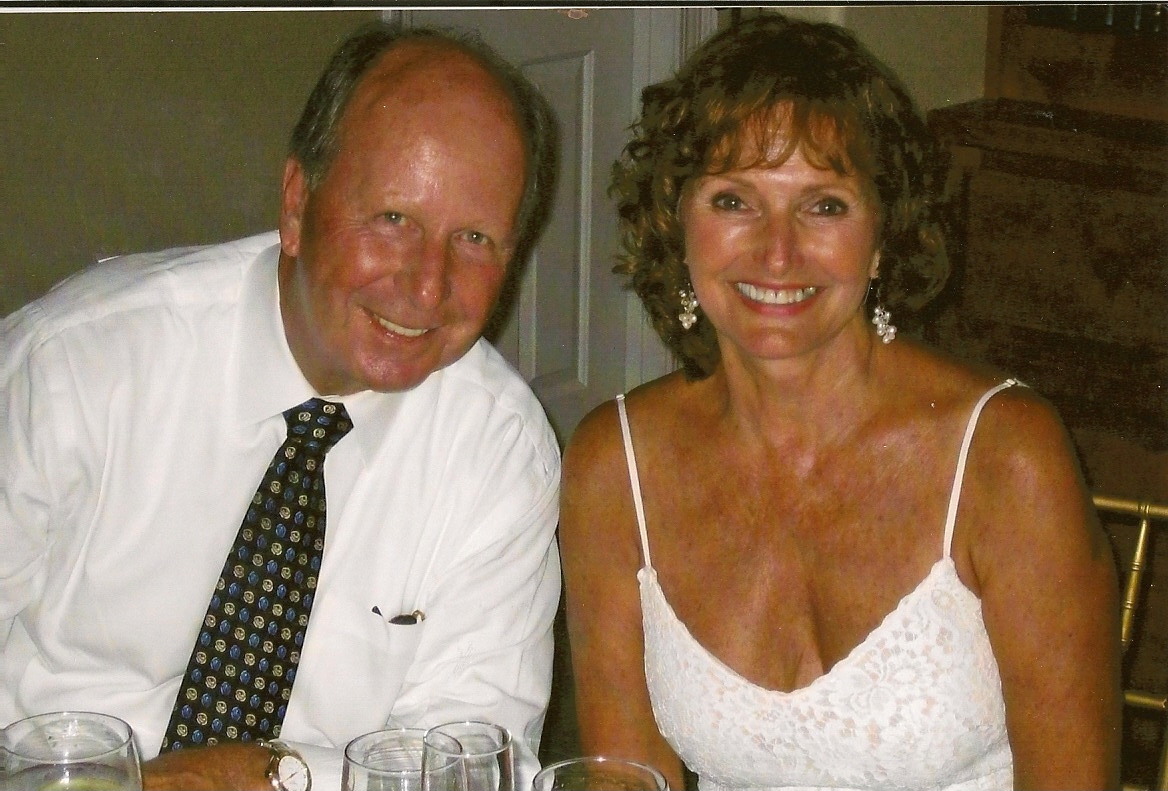 Captain Bud Orr spent 27 years in the U.S. Navy, flew combat in Vietnam, amassed more than 1,000 carrier landings and flew numerous aircraft including the AV-8A Harrier, F-14, FA-18, and B-1 Bomber. After retirement he spent more than 20 years managing several Aerospace and Defense Washington Government Affairs offices.
His co-author and wife of 40 years, Fran, was described by Senator John Warner as the "good Navy wife." Before her marriage, she was a partner in an exclusive boutique in Virginia Beach and had a successful real estate career. Fran also has published several children's books which are used on bases to teach children how to cope with their father's deployments.
Bud and Fran are currently working on Fran's memoir entitled Dusty Memories which is the story of Fran's pilgrimage as a child of the "dust bowl" born into poverty and deprivation.
Books:
Love At First Flight: Adventures, Exploits, Sacrifices, Risks & Rewards
---
Amy Gallagher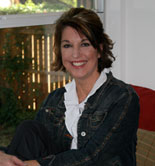 At the age of 10, Amy Gallagher had her first piece published in the Fort Worth Star Telegram. In 1981, she earned a scholarship to attend the University of North Texas where she earned a Bachelor of Science Degree in Journalism in 1987.
For the next 5 years, Gallagher worked in corporate communications at the headquarters of JCPenney, Inc., Johnson & Johnson Medical, Inc. PREVENT newsletter, and for SimuFlite Training International DFW International Airport where she promoted the company's aviation/medical "HealthFlite" Program with the Cooper Institute for Aerobics Research Dallas.
Gallagher was also charged with writing/editing the FlitePlan newsletter, as well as successfully managing the company's crisis communications campaign during the Chapter 11 bankruptcy filing while interacting with such notable celebrities as U.S. Senator John McCain, successful corporate entrepreneur Ross Perot and Hollywood actor John Travolta when McGuire facilitated a photo shoot with Travolta in the Gulfstream simulator, as well as coordinating an internal employee event to host a baby shower for Travolta's first child.
In 1993, Gallagher was hired to implement and promote the country's first emergency resource center [the "Rainbow Room"] for Dallas County Child Protective Services where she appeared on WFAA Channel 8 News, NPR 90.1, 107.5 FM and numerous print articles. She wrote speeches, public service announcements and news releases while interacting with community leaders: First Lady Laura Bush, Dallas County Judge Lee Jackson and Restaurateur Maureen Dickey of Dickey's Barbecue.
In 1996, Amy Gallagher created the Gallagher & Associates Public Relations Agency writing news releases and articles for Business & Commercial Aviation, Aviation International News and Professional Pilot. www.amytheaviationwriter.com
Passionate about children's health and concerned about the nation's child obesity epidemic, Gallagher began writing a column for the Fort Worth Star Telegram in 2009 when she was selected to participate in the newspaper's Community Columnist Panel program. In 2000, she began writing a health-related column for the Burleson-Crowley Connection as "The Apple Lady" [ www.amytheapplelady.com ] and appeared on NBC Channel 5 News with anchor Deborah Ferguson April 2006. She also conducts "Apple Lady" presentations [dressed in full apple costume] for schools, corporations and other organizations, while referencing her child nutrition book, The ABC's of Fruits & Veggies.
Since 2007, she has been published internationally for the International Travel Insurance Journal, AirMed & Rescue Magazine [United Kingdom], ALA [Latin American Aeronautical Association] Magazine, and ADVANCE for Nurses News magazine.
While serving as regional editor of Texas for ADVANCE for Nurses for the past two years, Gallagher has written feature articles, regional news, blogs, cover stories, as well as conducted pod/web cast interviews of nursing leaders throughout Texas, Pulitzer-prize winning authors for the ADVANCE Book Club, as well as Jai Pausch, widow of the late Randy Pausch who co-wrote the world-renowned best seller, The Last Lecture prior to his death in 2007.
With 20 years in journalism, Gallagher also holds teaching certifications in English/Language Arts, English as a Second Language, Social Studies, Nutrition/Physical Fitness. She has taught Health Science, Physical Education, Diabetes Nutrition, Texas History, Writing, as well as Reading for Adults.
Gallagher served as the former public relations chair for the American Medical Writers Association [AMWA], Women in Aviation International [WIA] and Society of Children's Book Writers and Illustrators [SCBWI]. A native of Fort Worth, Gallagher lives in Burleson with her husband and three sons.
Inspired by the selfless work of hundreds of nurses, Gallagher recently established "RNspiration" Marketing, which serves as a central line of marketing communications for the nursing profession in Texas. As the owner and CEO of RNspiration Marketing, McGuire also serves as a voice for the nursing profession as a professional public speaker addressing such topics as the nursing shortage, healthcare reform, balancing work and family, and her favorite speech entitled, "RNcredibles!" about the incredible work of nurses.
Books:
Good Girl Gone Plaid, published 2013
Follow her here:




---